Since we launched the hand-sewn Catnip Joint in 2014, we have sold thousands of cat toys on our sites on Etsy, Amazon Handmade and here on our main website, as well as through a select group of independent pet stores and cat cafes around the USA, Canada and Europe. Here's a list of our ten most popular cat toys over the past few years.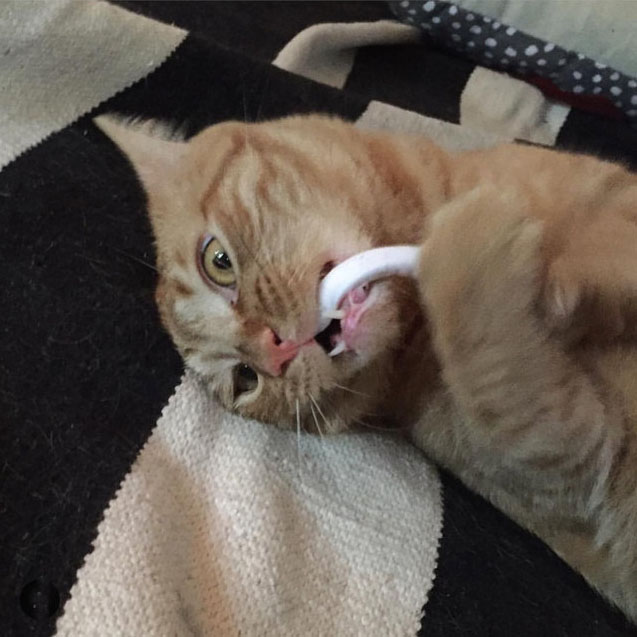 Besides the novelty value of Catnip Joints (see all the photos of cats with a joint hanging out of their mouths), cats actually love to play with them. The joints are labor-intensive – yards of heavy fabric are hand cut, then sewn, reversed, filled with freshly ground catnip, sewn again, trimmed and sealed, and then packaged. Truly a high-quality handmade product from start to finish.
Catnip Joints reviewed by Ashley Batton on Etsy
My cat is seriously obsessed with these and I highly recommend them to anyone with a high energy feline. Our cat is about a year old and loves to get into stuff. With these, I just throw one in a box, one under the couch and keep one handy. It keeps her busy for hours. Bonus – it looks hilarious when she runs around with it stuck out of her mouth like a joint. Love these.
2. Scatterballs
The only toy on this bestseller list that doesn't include catnip – yet numerous cat owners review them thinking the reason their cats go nuts for them is because of catnip. Nope, no catnip, just bright colors, a special "pillow" shape that doesn't roll like most balls but a bouncy response when batted by cats, all these attributes make Scatterballs a perfect cat toy.
3. Beach Babies
Based on reviews, these traditional "plush" catnip toys are popular because the 12 different sea animals are terribly cute — and cats engage with them right away.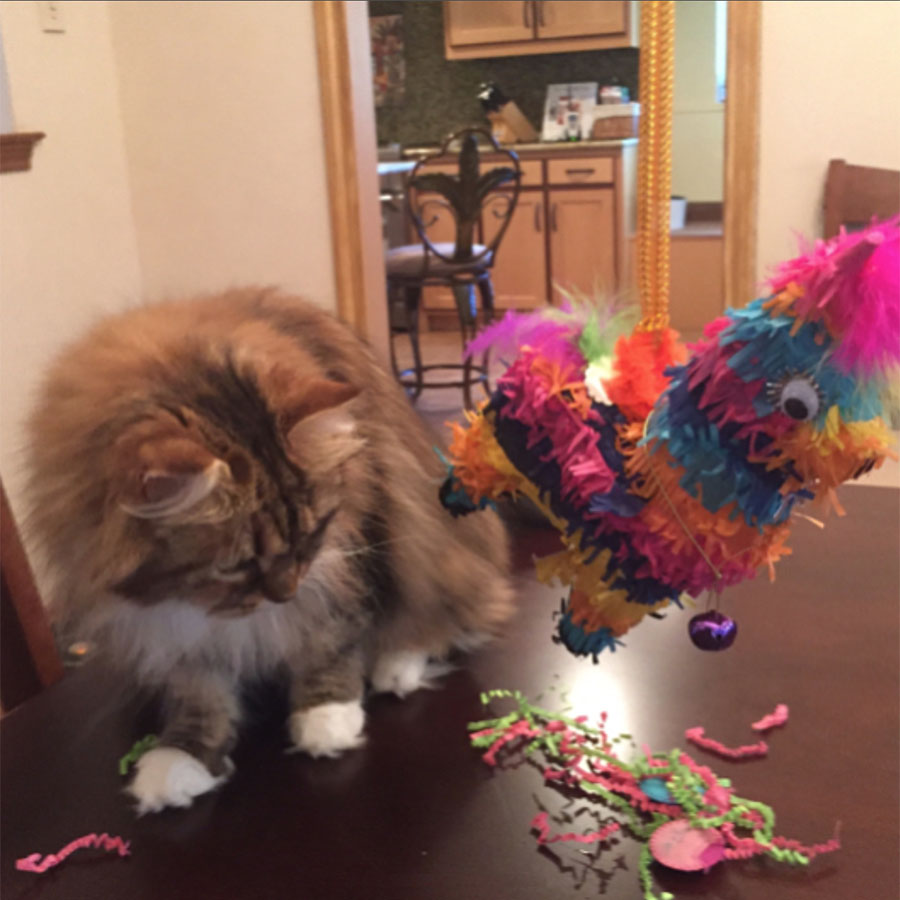 Our piñatas are cat-sized and filled with catnip toys. Hang them low enough for a cat to bat around and watch the fun toys fall out. Refill the pinata and go for it again and again. The replay value makes this one our most popular "newer" toys.
5. Acme Cat Bombs
6. Acme TNT Sticks
Like Catnip Joints, our tongue-in-cheek Acme Catnip Toys were one of our original products. They are still popular because of the unique design which allows cats to self-medicate with catnip by pulling on either the sparkly or feathery fuses.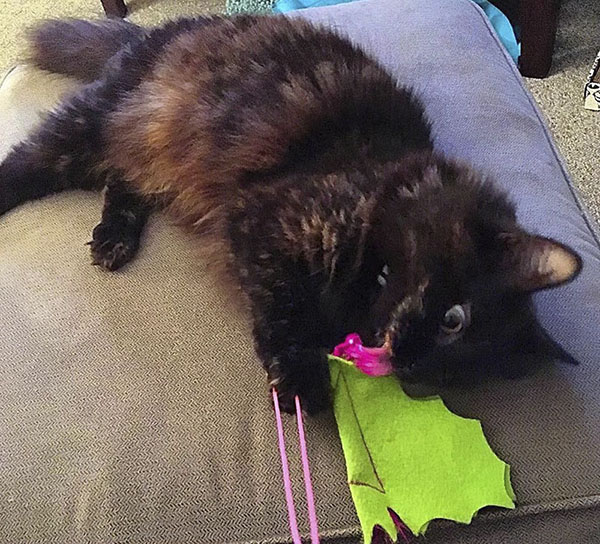 7. Baby Batnip
First introduced as black catnip-filled felt belts for Halloween, the brightly colored versions have become bestsellers. Attached to a wand or cord, these high flyers offer hours of cat fun.
8. Three Joint Nirvana Gift Set
Take a set of three Catnip Joints and slip them into a handmade sari bag from India and you have the perfect gift for any cat for any occasion. Popular for both cat birthdays and the holidays.
A colorful variation of our normal white Catnip Joints, there are six handmade Rainbow Joints in this set, each joint sewn into a different color fabric. And, like the Nirvana Gift Set above, this set also includes a (slightly larger) handmade sari gift bag from India.
A favorite with cat owners because of the bright colors, Magic Mushrooms also a favorite with cats because of the alluring tail feathers attached to them — not to mention the 5-Star Catnip inside.
Though technically not a toy our 5-Star-Catnip is the magic ingredient in all our toys that contain catnip, and is a perennial best seller all by itself.
Also called Gunpowder Grind in our Acme toys, this catnip is finely ground in our workshop every week to release the potent oils that affect cats. Because all our toys are handmade, the catnip is fresher than toys manufactured overseas and then shipped to warehouses and finally to stores where many of the toys sit on shelves for weeks or months. Cat owners wonder why their cats don't react to those toys the same way they do with ours. It's all in the freshness of the catnip. You can take a tin of our 5-Star Catnip and use it to refill existing cat toys (if not sewn shut) or simply sprinkle and rub a tiny amount on any toy. Discover more more about catnip.