Main Content
Meow!
Thanks for visiting StarkRavingCat.com: a little online store for Cats and Cat Lovers, including Catnip Joints, Magic Mushroom Catnip Toy, Neko Earrings & Cat Collars and mostly handmade crazy cat stuff! Home of the original catnip joint.
Each joint is unique: hand "rolled" with love and care, near Austin, Tx. Approved by Tamale, Wolfie and a growing family of Stark Raving Cats nationwide.
To use: Wake up your cat. Run a joint under your cat's nose, like a fine cigar. Toss a joint toward your cat, high in the air, like prey. Then toss another, and another, and another...
Reviews on Etsy
Our average product review on Etsy is 5 out of 5 stars.
Reviewed by Kat Foster
Catnip Joints
Cats loved them and play with them all the time! Some premium nip in there ;-) Fast shipping and good quality.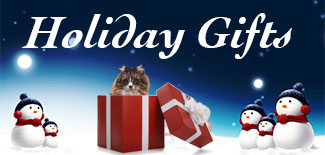 Reviewed by Anne Dubrow
Scatterballs Cat Toys
My 2 kittens are absolutely CRAZY for these. They really scoot across the floor and provide a ton of fun! I have to buy more!
Reviewed by Jennifer St Pierre
Catnip Joints
The cats love them of course! Their all time favorite toys. 😽
Reviewed by erin
Baby Batnip Catnip Cat Toys
These are a big hit with the cats! A hit with me too, since their antics entertain me! Great seller! Thanks! :o)
Reviewed by Olive and Rye
Neko Lucky Cat Bell and Breakaway Cat Collar
Really cute collar and bell! Loved the extra TLC it was packed with too ❤️