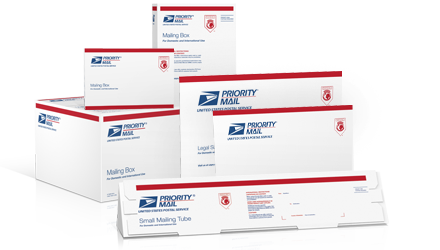 ORDER EARLY! The USPS is enforcing delays during the holiday season (supposedly to save money). Also, Friday December 24th and Saturday December 25th are BOTH USPS holidays so little or no mail will be delivered on those days.
Based on the USPS official last dates for shipping for Christmas, you must order by December 16th, and in some cases, if an item needs to be made, gift wrapped or is out of stock that week, we will not be able to ship it in time for Christmas. Order early!
USPS last dates for shipping (our pickups are early mornings):
USPS First Class Package: Ship by December 17th
USPS Priority Mail: Ship by December 18th
* * *
Some of our handmade products may take at least 1-2 days to process and ship. If an item shows as backordered, it may take a week or longer.
We only offer USPS shipping. For small, lightweight packages, like most of the ones we ship, USPS rates are cheaper than United Parcel Service (UPS) and Federal Express (Fedex).
* * *
Delivery Problems
USPS Delivery Issues: Once the USPS picks up a package from us and issues a tracking number, the USPS is fully responsible for delivery. We ship all items with a USPS tracking number, which is included in the shipping fees. The tracking number is usually emailed to you at the end of the day we ship. You can go online to the usps.com site, enter your tracking number and see the status of your package.
If an item does not arrive, is missing or late in arrival, or damaged, the buyer should contact the USPS directly with the tracking number and ask for a Case Number to be assigned. In our experience, once a case number is assigned, we have found that the USPS usually finds the missing article. Also, contact us and we will try to help in whatever ways we can; but the USPS must confirm the status of an article with a Case Number before we can take further action. Information for contacting the USPS is available at USPS.com.
Verified Addresses: To make sure your package arrives at the proper destination, we only ship to USPS verified addresses. If the United States Post Office cannot verify your shipping address, we will email you and request a corrected address. If we do not hear back from you within three days, we will cancel the order and issue a full refund. If you ask us to ship to an unverified address anyway and the shipment is returned to us, we can refund only the cost of the product, not the shipping cost, as long as the product itself is in good condition.
If you want insurance, contact us and we can see how much extra it would be.
NOTE: We are not responsible for items shipped within the United States if USPS tracking shows an item was delivered to the shipping address the customer requested on the order.
—
USPS RATES
Shipping & Handling fees are based on total weight of products, packaging and shipping container (before tax, coupons and discounts). You can view your shipping fees and options before check out. To see the shipping fees, and also any taxes and coupon adjustments to your cart, click "FOR BEST RATE: Click Here to Add Your State & Zip Code" below the shipping prices. Adding your zip code will show an accurate shipping total after you click the UPDATE button. If you make any changes to your cart, like adding another item, always UPDATE your cart for the new total.
IMPORTANT: Be sure to click the FOR BEST RATE link and then enter a valid zip code and matching State to see the cheapest rates.
For UNITED STATES addresses.
All prices are estimated, and include labor and packaging. Some prices vary by distance (postal zones). Note that the USPS raised rates again beginning January 21, 2018.
First Class with Tracking (up to 13 ounces maximum):
1 ounce to 13 ounces ranges from $3.75 to $6.00+
Beginning in 2019, the USPS prices First Class mail prices vary by distance/region. Shipping from Austin, TX to Dallas, TX is cheaper than shipping from Austin, TX to Los Angeles, CA. Note that in 2021, USPS also added a surcharge during the holiday season, so prices shown may be higher during that period.
Priority Mail with Tracking (up to 10 lbs. maximum):
1 ounce to 15 ounces ranges from $7.00 to $12.00 depending on distance/region.
1-2 lbs = $15.00
2-3 lbs = $17.50
3-4 lbs = $20.00
5-10 lbs = $25.00
Priority Mail includes insurance against loss, damage, or missing contents up to $100 at no additional charge. USPS conditions may apply. See their website for details.
• To see the shipping cost before you purchase, load items into your cart, VIEW the cart, and click the pop-up shipping button under Cart Totals. To see shipping and any applicable sales tax, click the Calculate Shipping arrow.
• We usually ship out items within 1-3 business days of your order (all products are hand assembled in the USA). The US Post Office advises you allow 5 business days after mailing for First Class items to arrive; and allow 1-3 business days for Priority mail to arrive.
• Texas sales tax is applied to the final purchase (after coupons or discounts), and to shipping fees, but only when shipped to Texas addresses.
• When an order is completed, you will receive an Order Completed email and in most cases, it will include the tracking number. If it doesn't, you can also log into your account if you created one when you placed your first order. Select the My Account button on the top menu and use the Track button next to your order. If you checked out as a Guest, you may contact us via our Contact form after you receive your Order Completed email to get your tracking number (though it's usually included in the email). When requesting a tracking number, please include your invoice number.
CANADA and EUROPE
Due to an increase in shipments that failed to arrive when shipped overseas in 2020, we have ceased all shipping outside the USA.