Scatterballs: Why are they so rare?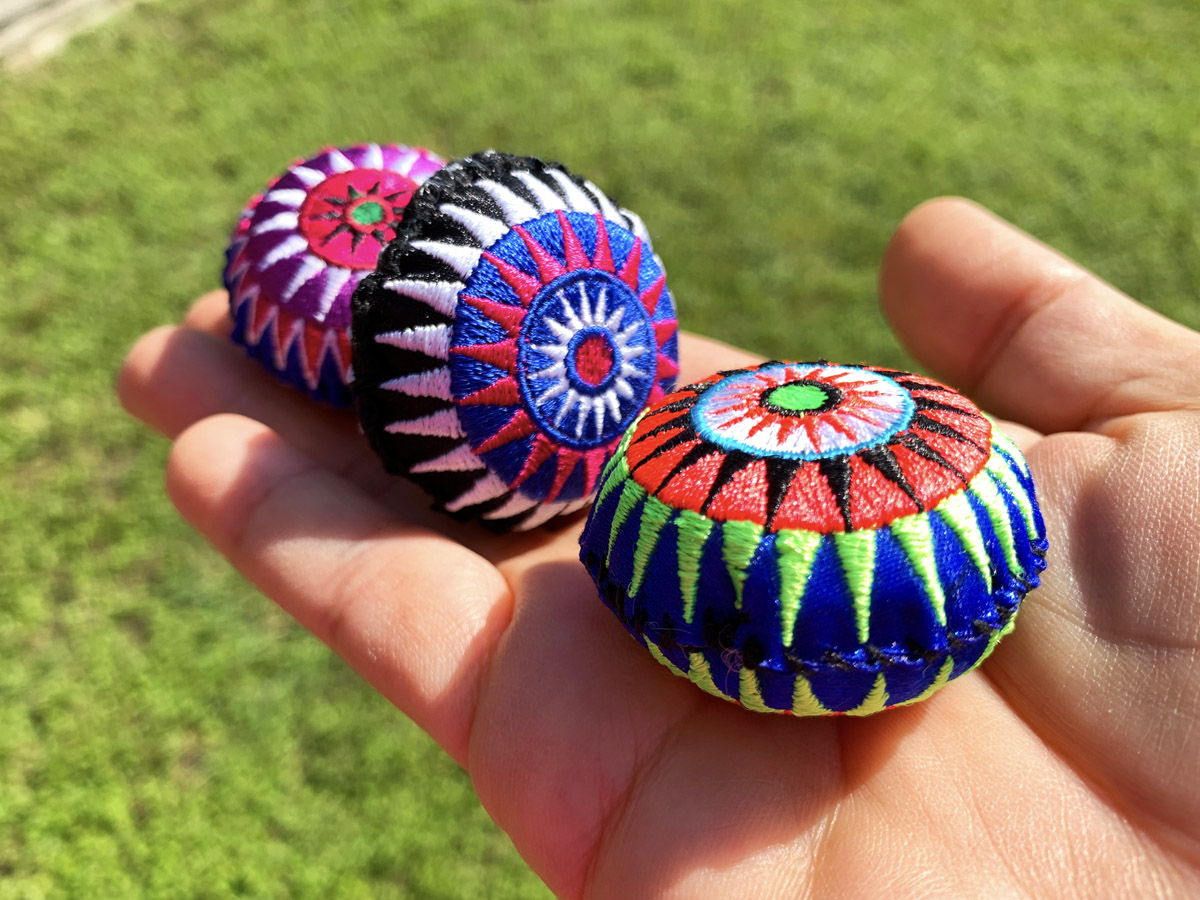 Scatterballs are handmade in Thailand by Hillside Hmong Tribes
Exclusively for Stark Raving Cat
Fancy embroidered circles are traditionally used to decorate clothing. Hmong families make them into these balls to sell as ornamental goods. Cats love to chase them — though some collections may be too beautiful to lose under the couch. We appreciate them just for their unique beauty and handiwork. Vintage Scatterballs, which may show signs of "wabi-sabi" aging, can be up to 30 years old, and are nearly impossible to find these days. In fact, since the pandemic, it's difficult to find any Scatterballs, and the collections we sell now are ones we've been collecting for years.
Warning: Do not eat (that goes for you and your cat – small Scatterballs can be choking hazards). Always supervise your pets with toys, and remove toys when not in use.