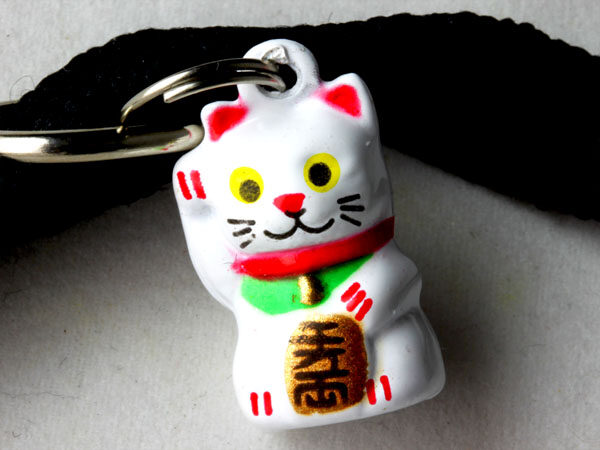 How lucky is your Neko cat? Are you 10 million yen lucky? Or is your luck measured in romance or long life?
All Neko cats are lucky, but not in the same way. This traditional Japanese talisman (also known as Maneki Neko, meaning Beckoning Cat) dates back to Japan's Edo Period (1600s).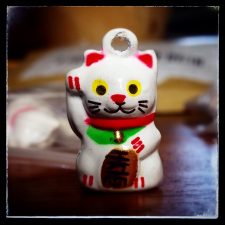 While the basic symbol is the same – an upright cat with paw raised – the cat's paws, color, and gift indicate the type of luck bestowed. For instance:
Paws:
• Right paw raised brings money and good fortune
• Left paw raised draws in people and customers
• Both paws raised protects home or business
• The higher the paw, the more luck conveyed
Color:
• Calico for the best of all luck
• White for purity, creativity, and a positive future
• Black for warding off disease and evil
• Gold for money and wealth
• Other colors: red (marriage), green (learning, education), pink (romantic luck)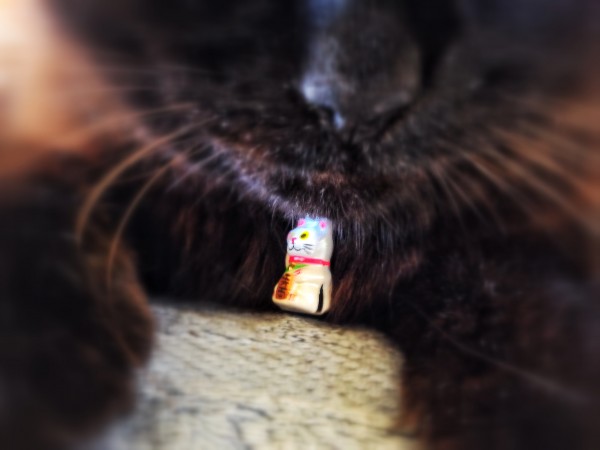 Gift Being Held:
• Gold coin: A koban, worth a huge sum of money
• Fish: A carp, a symbol strength, courage and determination
• Daruma: Japan's name for the Bodhidarma, founder of Zen Buddhism
• Ema: Prayer tablet; people write wishes on it to leave at temples
• Other gifts: gold ingot (wealth), hollow gourd (longevity, wisdom), daikon radish (bounty, abundance)
Neckware:
• Neckerchief or bib – Cats in the Edo period wore these as decoration
• Red Collar with bell – also decorative, and to hear the cat's whereabouts
• Some Neko cats have all three: collar, bib, and bell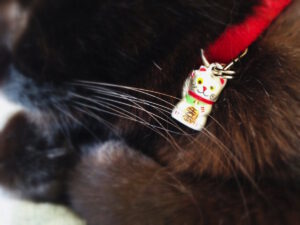 Shopkeepers display Neko cats to bring in good business. If you have an online business, you may want to display Neko on your main page, or keep one by your computer.
Better yet, put a Neko on your cat's collar – because as we all know, cats love to come between you and your computer.
Shopper's Note: Our Lucky Cat Bell on Breakaway Collar is the purrfect gift for cats and cat-lovers, and the ideal way to ring in Lunar New Year. Only at StarkRavingCat.com.
– Kate Heyhoe
StarkRavingCat.com