Telescoping Clip & Catnip Joints
Reach out to your cat!
* Save on Band-Aids: the telescoping wand prevents scratched hands.
* Jiggle the clip under a throw rug or towel, like prey.
* Tie a ribbon around a toy; dangle it from the clip.
* Clip together loose feathers that fall off other toys. Voila! A new cat toy.
* Jingle the bell: it's time for Catnip Joints.
* Clip on a treat like freeze-dried chicken; drive kitty nuts.
* Make boring toys fun by tossing them around with the clip.
* Wiggle your wand: Exercise your cat!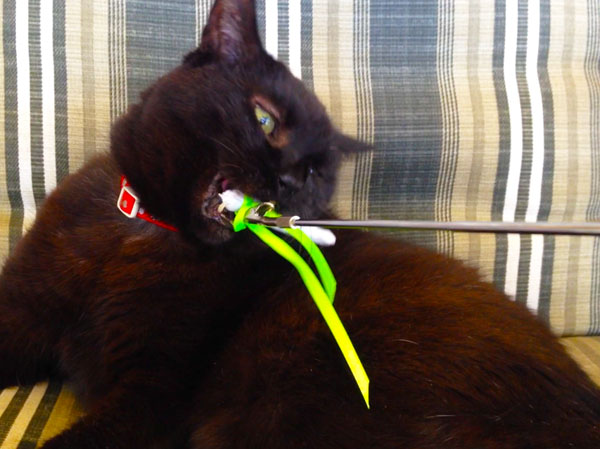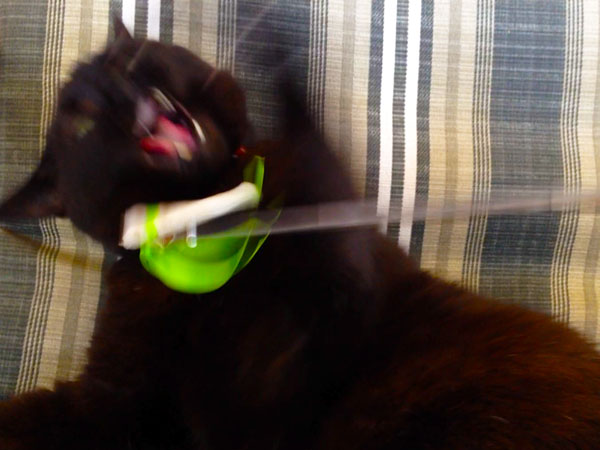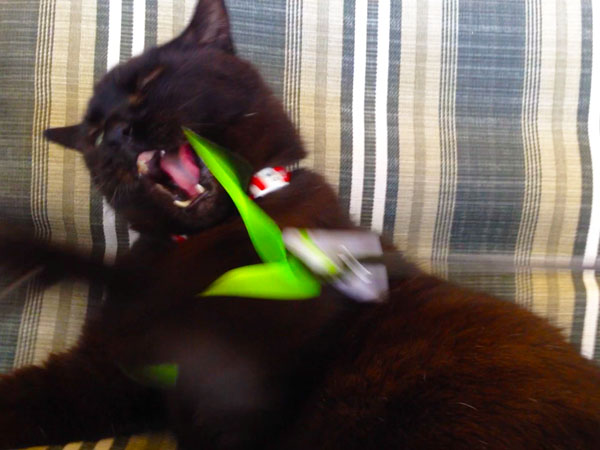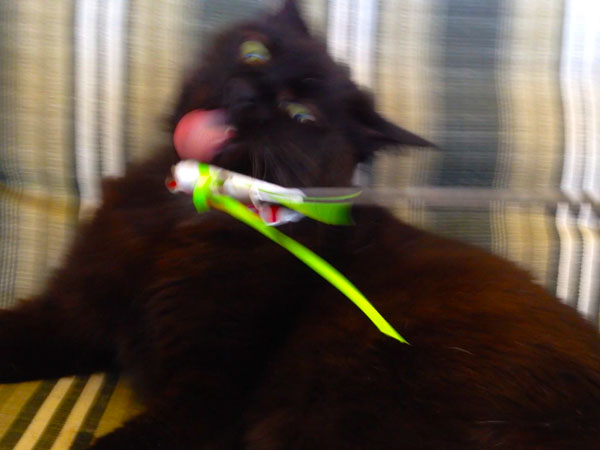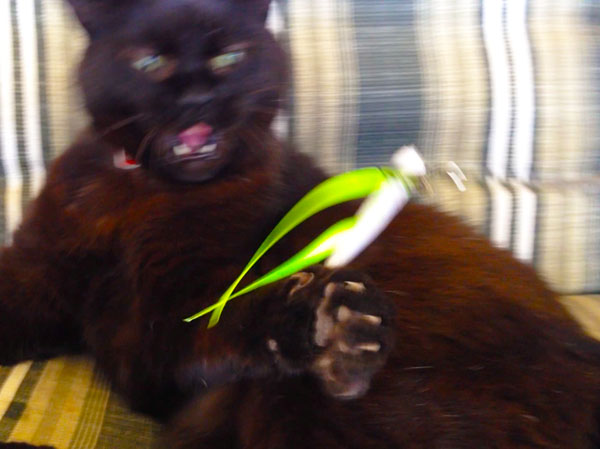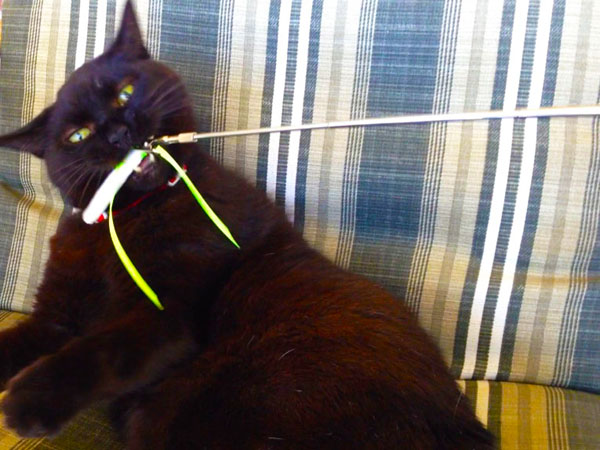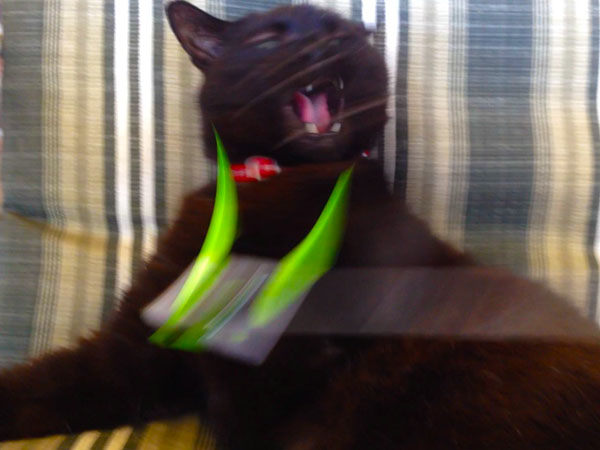 Play with your cat by moving the wand over, under, or inside a…
* Paper bag (with cat in it)
* Box (with cat in it)
* A cracked-open door (with cat on the other side)
* A throw-rug, blanket or towel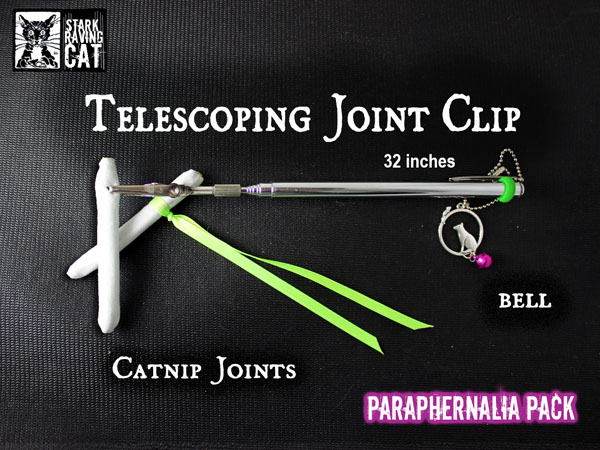 Our Paraphernalia Pack with telescoping wand and Catnip Joints makes a great gift – it's always the "hit" of the party!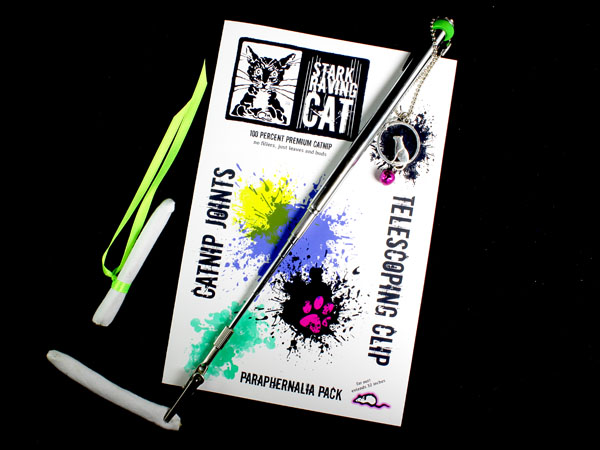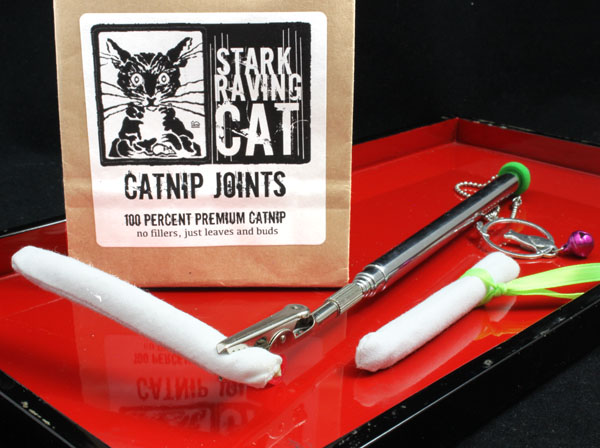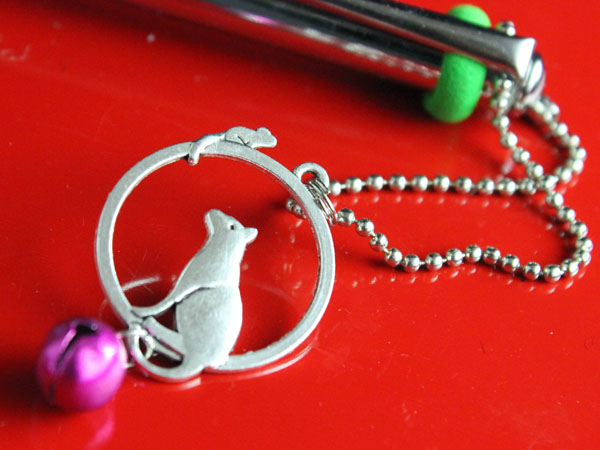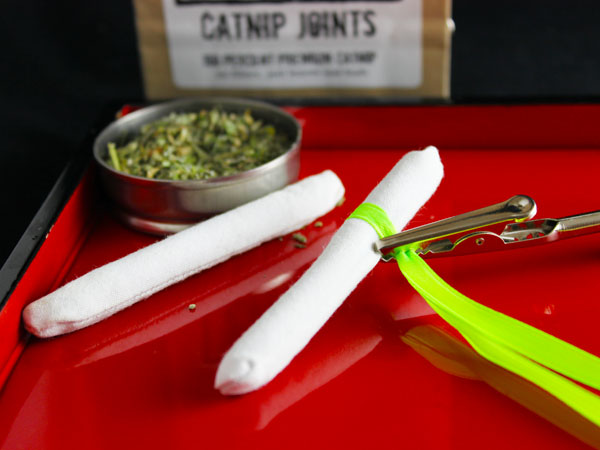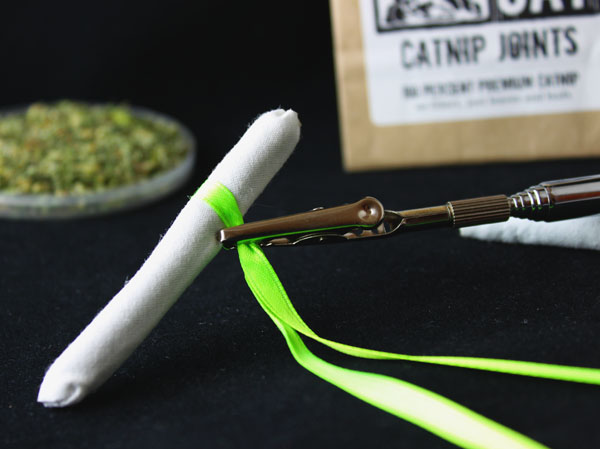 Note: Bells are selected randomly (from magenta, teal, purple, and chartreuse. What kitty gets will be a surprise! (If you have a burning desire for a specific color, leave a comment in your order; no guarantees, but if we can make it happen, we will. We want happy cats!)