Cats and customers are passionate about Stark Raving Cat's Catnip Piñata filled with catnip toys. These reviews are from buyers on Etsy.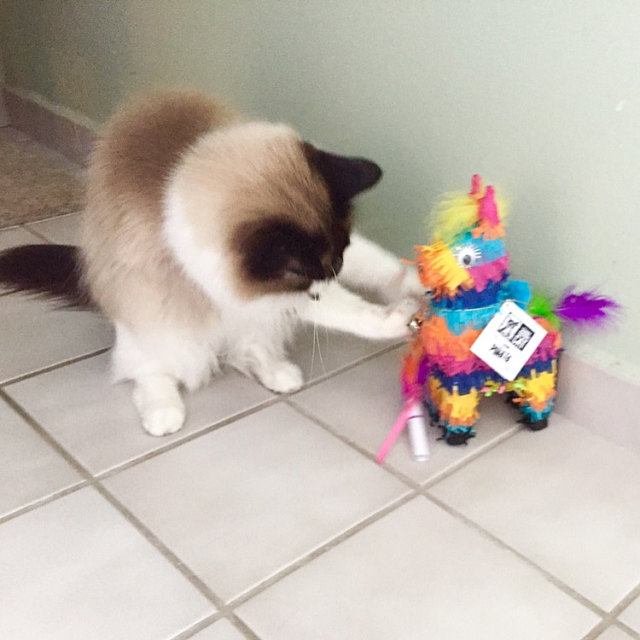 Catnip Piñata
Reviewed by Ashley Kelley
Bruce Wayne gives his piñata 2 paws up, and I haven't even opened it and shown him the contents yet! The jingle bell and bright colors were enough and he's hooked. (see photo) Saving it for cinco de mayo festivities and I know his mind will be blown when it opens. This is such an awesome and unique cat toy idea, and I'm so glad I purchased it for my boys!
Catnip Piñata
Reviewed by Kelly Hawkins
This was too cute! All the stuff I ordered I loved. The cats seem to be enjoying it! The nip seems like great quality! All the items are so cute and well crafted. Thank you!!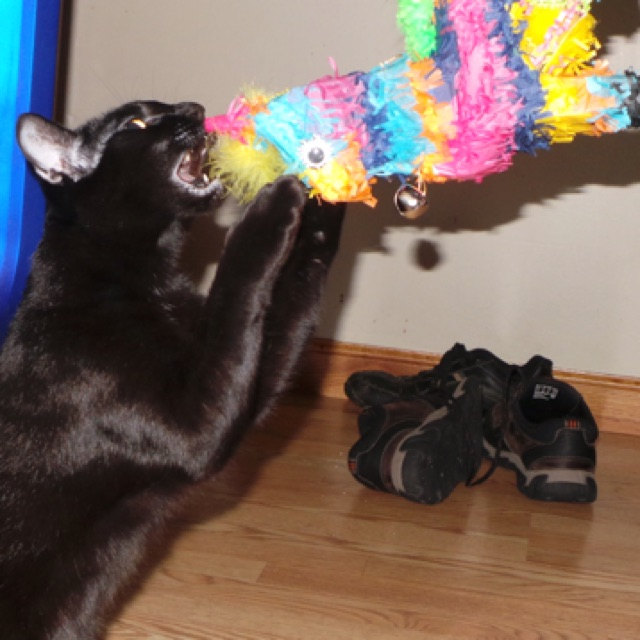 Catnip Piñata
Reviewed by rats4scrappin
So unique and fun! (see photo)
Catnip Piñata
Reviewed by Ashley Hardy
This is amazing! It was purrfect for Cinco de Mayo. Our cats loved all of the toys in it and I can tell it was made with love. Every toy inside was personalized and she had to of spent so much time on it. Highly recommended! Thanks so much!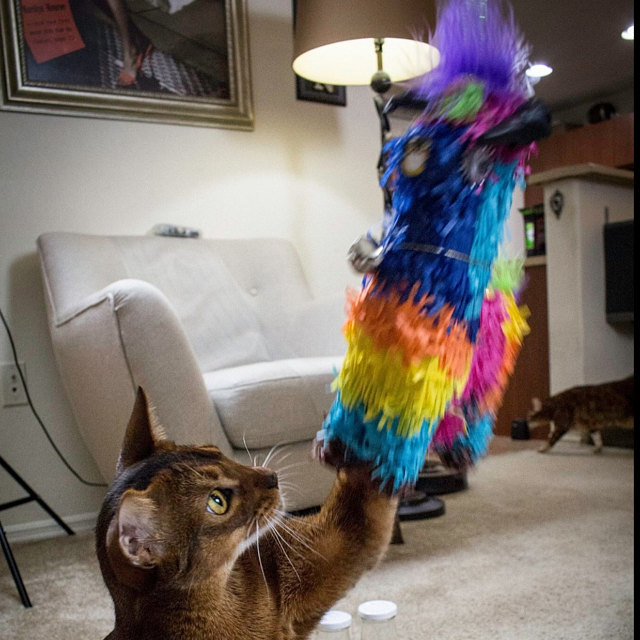 Catnip Piñata
Reviewed by shawnapants
Such a cute idea, the items inside the piñata were a hit! (see photo)
Catnip Piñata
Reviewed by mylittlechickadeedee
Big hit with the kitties receiving this for Christmas, thank you!!
— — —
Have an Etsy account? If you prefer you can visit our other store at Stark Raving Cat on Etsy. We ship to the USA, Canada and some European countries from both stores.
Average item review on Etsy is 5 out of 5 stars. Visit our review page on Etsy to see all the comments (including the ones above) from verified buyers. Note that many of our customers have bought multiple products so their reviews may appear under more than one product category.
Reviews by Product
Catnip Joints
Scatterballs
Acme Cat Bombs & TNT Sticks
Batnips
Beach Babies
Piñatas
Other Cool Products