Cats (and their owners) love Baby Batnips, cat toys in bat shapes, made from different colors of felt and filled with catnip. These reviews are from buyers on Etsy.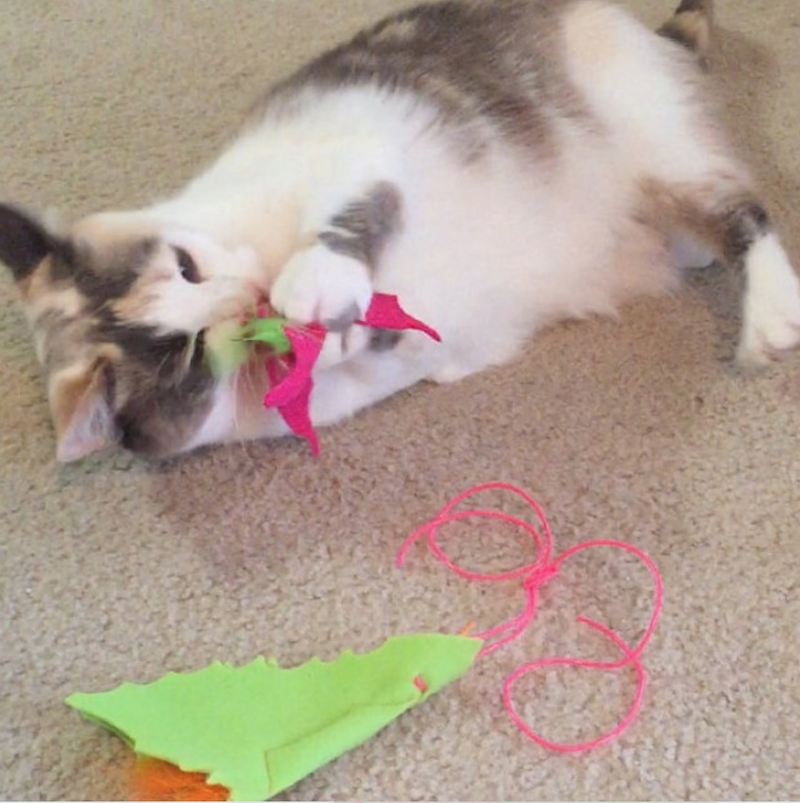 Baby Batnip
Reviewed by Megan Robbins
These are a hit!! (see photo above)
Baby Batnip
Reviewed by Sucktheair
My female is in love with baby batnip.
Baby Batnip
Reviewed by erin
These are a big hit with the cats! A hit with me too, since their antics entertain me! Great seller! Thanks! :o)
Baby Batnip
Reviewed by mfr2571
Fun bright colors, so appealing to cats and made well. Shipped quickly and my kitty loves them. Highly recommend this shop.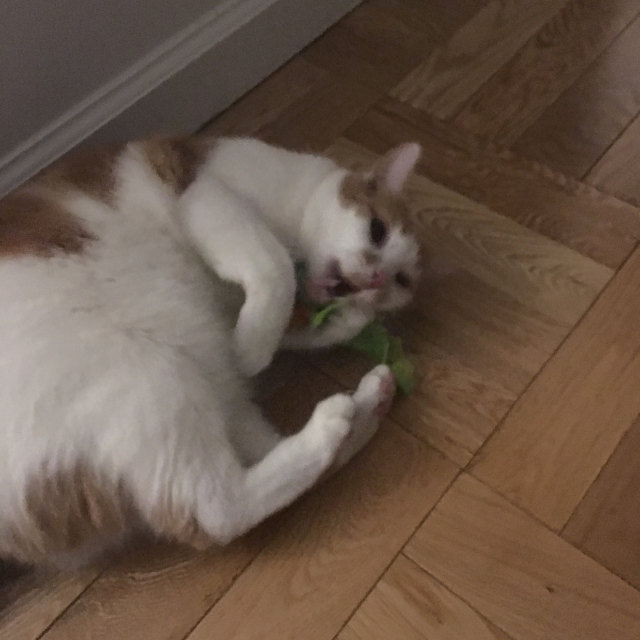 Baby Batnip
Reviewed by Laura
Dexter (pictured) is completely in love with his little green bat. Shipped super fast and service was great!!
Baby Batnip
Reviewed by Madeleine Barry
I've gotten my family's cat a christmas gift from here for the past two years and I'm never disappointed! He goes wild for these products and I just know he'll love this one too!
Baby Batnip
Reviewed by Veronica Bosquez
Jar jar is very picky about his toys and the second it came out of the package his paws were all over it. It's a winner with him 🙂
Baby Batnip
Reviewed by christinearevalo1
Burton loves it !!!!
Note: The large black Batnip is no longer available but the Halloween batnip set reviewed below includes a smaller version.
Halloween Baby Batnip Catnip Cat Toys and Wand Gift Set
Reviewed by Candice Norman
My Max instantly began chewing & playing with this bat as soon as I took him out of the package. Great toys. I will be buying more.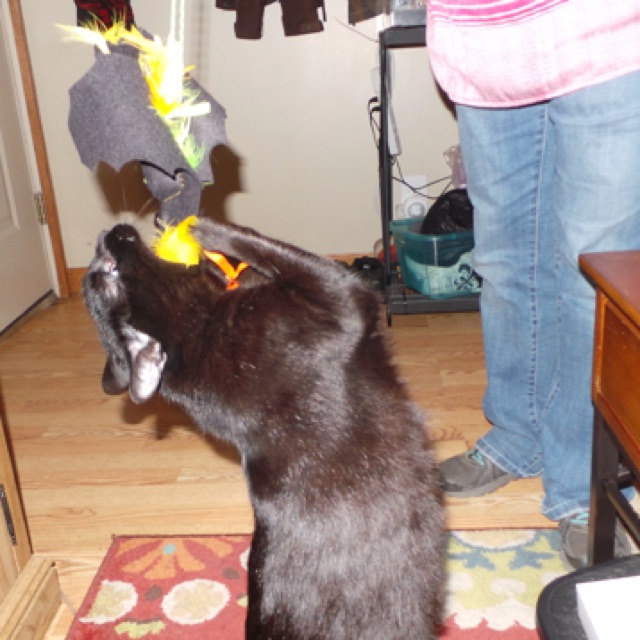 Batnip in Black
Reviewed by rats4scrappin
Tycho (pictured) loves his bat! I love this store, and the owner is very friendly!
Batnip in Black
Reviewed by Britt Kitty McKean
My kitties haven't put this down since it arrived!
Batnip in Black
Reviewed by Jess
Holy catnip, Batman! Item arrived quickly and was exactly as described. My cats love it! They immediately pounced and have been running around like maniacs since! Thank you!

Batnip in Black
Reviewed by Shelia Dorantes
Twinkles literally had her head buried in the batnip! She loves it and so do all the others. Thanks so much for the extras! Most of them have already lost their feathers!! Lol The feathers are always the first to go! We love you Starkravingcat!!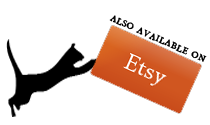 — — —
Have an Etsy account? If you prefer you can visit our other store at Stark Raving Cat on Etsy. We ship to the USA, Canada and some European countries from both stores.
Average item review on Etsy is 5 out of 5 stars. Visit our review page on Etsy to see all the comments (including the ones above) from verified buyers. Note that many of our customers have bought multiple products so their reviews may appear under more than one product category.
Reviews by Product
Catnip Joints
Scatterballs
Acme Cat Bombs & TNT Sticks
Batnips
Beach Babies
Piñatas
Other Cool Products